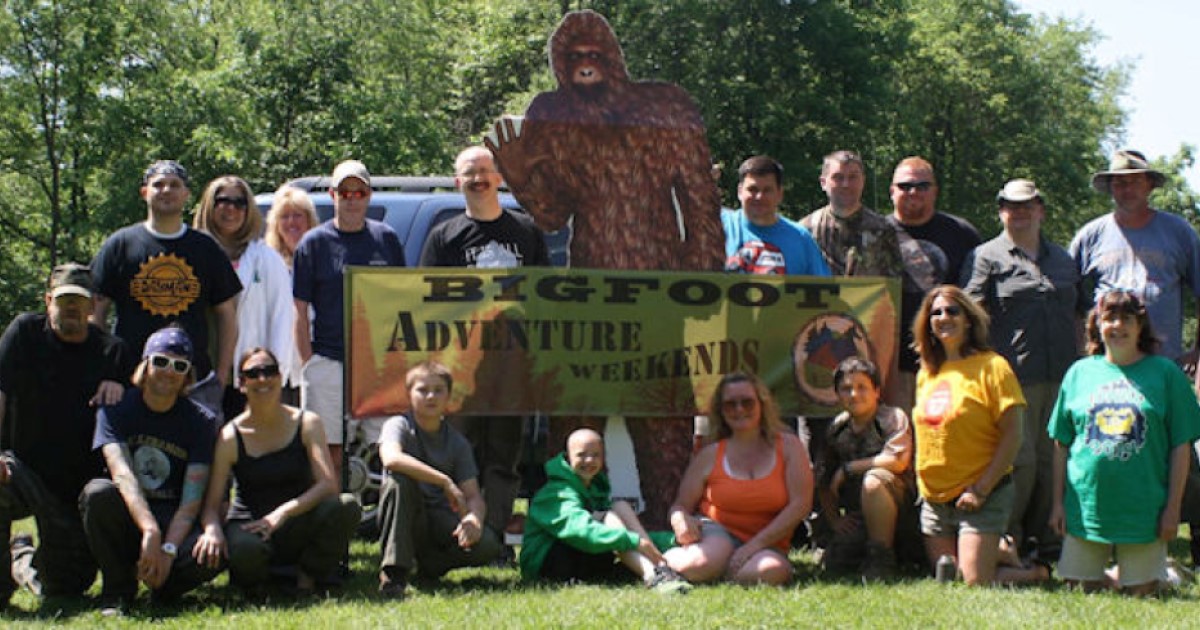 Bigfoot Adventure Weekends Returns one last time to Salt Fork State Park
When: June 5th-7th, 2020
Where: Salt Fork State Park, Lore City, OH
Details: Come help Jesse and Alan celebrate the last BAW at Salt Fork State Park! This 3 day, 2 night family adventure is sure to get your curiosity peaked as we explore one of Ohio's Bigfoot hotspots. Our experienced Bigfoot investigators are all geared up and ready to share their knowledge and take you on your very own investigation for the legendary Sasquatch.
The Legend Awaits - Join the Search today!
Experience the thrill of a lifetime searching for the elusive creature known as Bigfoot! Join experienced researchers for three days and two nights as they take you in the field on guided expeditions. Learn from demonstrations and hands-on workshops, as well as actual night investigations. To help you along the road of Bigfoot research you will be given access and training on the newest technology including thermal cameras, night vision, parabolic microphones and more.
No Experience Required
Bigfoot Adventure Weekends is geared towards the "never been" to the "I just got my boots muddy last weekend" Bigfoot enthusiast. We provide a relaxed atmosphere where your weekend will be customized to meet your needs with advanced hikes or limited action. You can choose your own adventure!
What's Included
Primitive Camping for two nights (bring your own gear)
All meals (breakfast, lunch, dinner and snacks)
Admission to any performances, film screenings or other entertainment
Guided hikes through Sasquatch sighting areas by our staff of experienced Bigfoot researchers
Nightly bonfire and sharing of personal Bigfoot experiences (snacks provided)
Night Ops led by some of the top Bigfoot researchers. Attendees will be broken into several teams and given specific tasks related to our research. Our trained staff will guide the teams, late into the night, to the best possible locations for having your own encounter with the legendary Bigfoot.
Training class topics may include: evidence collection, foot print casting, night sound identification, trail cam setup and baiting techniques
Bring your family and join ours. Come for Bigfoot and leave with lifelong memories and new friends. BAW is the ultimate vacation for you and yours. *
* BAW may involve physical exertion, hiking steep inclines, walking through areas with standing water, loose dirt or gravel, traversing difficult terrain with low visibility, coming in contact with various wildlife and other potentially dangerous situations and with it the potential for death, serious injury, and property loss. You will be required to sign a liability release wavier and an audio/video/still photo release upon arrival at the event. No weapons premitted.